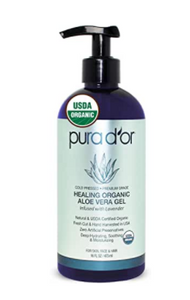 The ultimate form of nourishment for your skin and hair.  
Description:
SOOTHING HYDRATION FOR SKIN: The moisturizing properties found in our Aloe Vera Gel deeply penetrates your skin with superior hydration for clearer and healthier skin - leaving it feeling and looking fresh and revitalized.
MOISTURIZER

 

FOR HAIR AND SCALP: Aloe Vera Gel for hair (as well as for scalp) promotes moisturize your hair and scalp for silkier, softer, and shinier hair - all the while providing your scalp with much needed hydration to encourage a less itchy and flaky scalp.